As our students are from all over the world, it is very important to Ozford that our students are as safe as possible when studying here in Melbourne. Andrew Kennedy and Aaron Heriot came to talk to some of our year 11 high school students on Wednesday 20th March to give them a better understanding of how to stay safe in the city of Melbourne.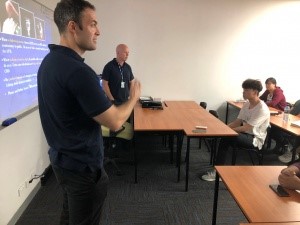 The talk provided tips on staying safe in the city, including everything from making sure that you are always aware of your surroundings, to avoiding scams on online websites such as gumtree. Australia has a fairly low crime rate, but it is important to be cautious when studying in a big city like Melbourne. For example, if you are sat at a table on the side of the street, don't leave your phone or wallet in view.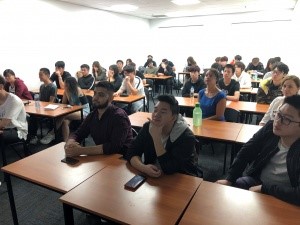 After the presentation, the students said that they felt safer. They learnt that phones are a big distraction and people often fall victim to crime as they are not concentrating on what is going on around them. Our students have said that they are going to try and be more aware, particularly on public transport. For example, if you are listening to music whilst traveling, it is a good idea to not be scrolling through your phone at the same time. If your ears are busy, look with your eyes! The students have also said that they will avoid traveling alone at night.
#ozfordaustralia #bethehappyachiever