Congratulations to Ms Jamuna Pandey & Ms. Yuma Ale Magar for their outstanding academic performance in Block A units in Trimester 1, 2019.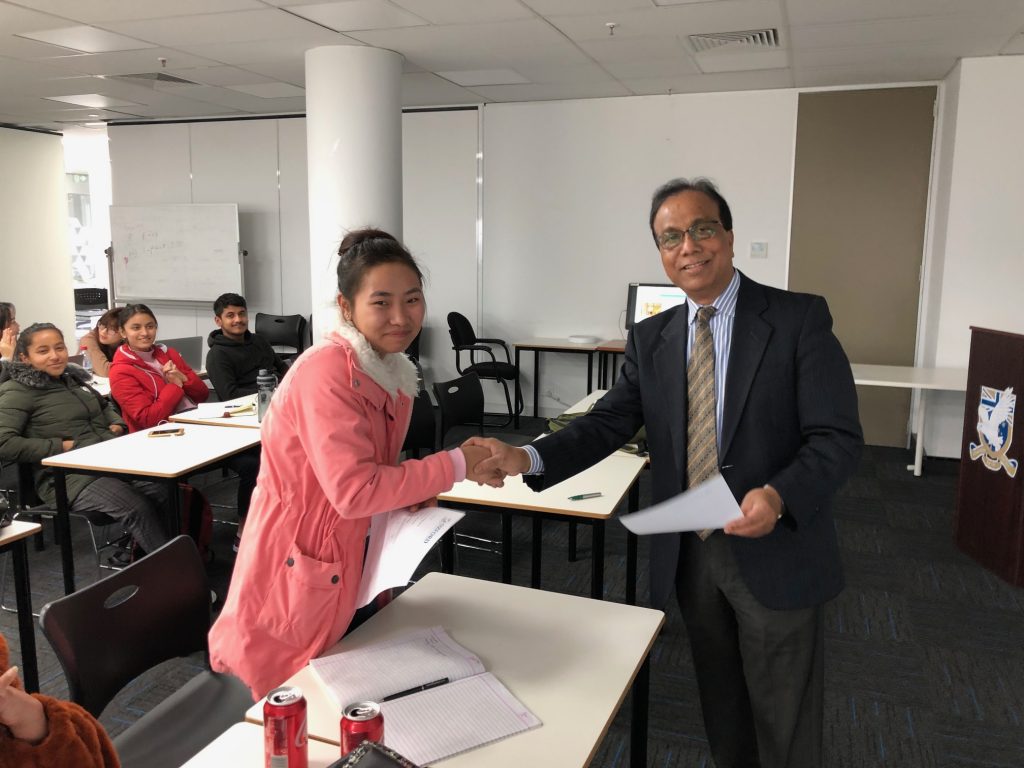 Ms Jamuna Pandey performed exceedingly well in Management Principles (MGT1100) and Ms. Yuma Ale Magar, in Business Statistics (STA1100).
Both of the students were presented with a letter of Appreciation by Professor Sheikh Rahman Academic Dean – Ozford Institute of Higher Education.