This week has been a busy one for our ELICOS classes with six people graduating this week. Ava graduated from General English on Wednesday and is now heading back to Thailand. There, she will be studying for her masters degree at Thammasat University.
On Thursday,  Kryštof graduated from English secondary school preparation after studying with us for 8 weeks, alongside his brother (who graduated last week) and his mother, Lucie. Lucie has graduated from General english. Having finished their English studies so far, they are heading back home to Czech Republic.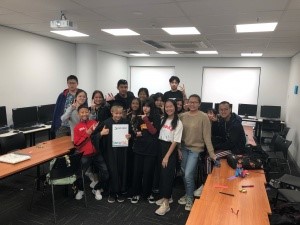 Thu, Pear and Dung all graduated on Friday from English secondary school preparation. Thu and Dung are going to be joining Ozford High School on our next intake on 23rd April. Look forward to seeing you back at Ozford in a few weeks! Pear, enjoy practicing your English whilst on holiday in Sydney!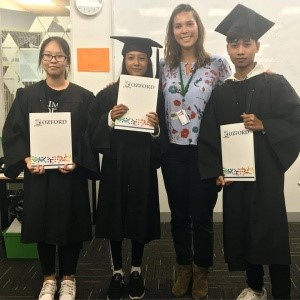 #ozfordaustralia #bethehappyachiever