Ozford Institute of Higher Education (OIHE) is committed to providing a wide range of learning opportunities across all areas of the programs. As part of this commitment, the Institute offers scholarships for students who can demonstrate outstanding abilities in a number of areas such as academic achievement and leadership.
Congratulations!!!! Ms. Thi My Nhu Le (Vivian) and Ms. Sutthatip Buatip (Amy) for their outstanding academic performance and being awarded the 2019 Degree scholarship. Both Vivan and Amy are studying Bachelor of Business (Accounting) course at OIHE.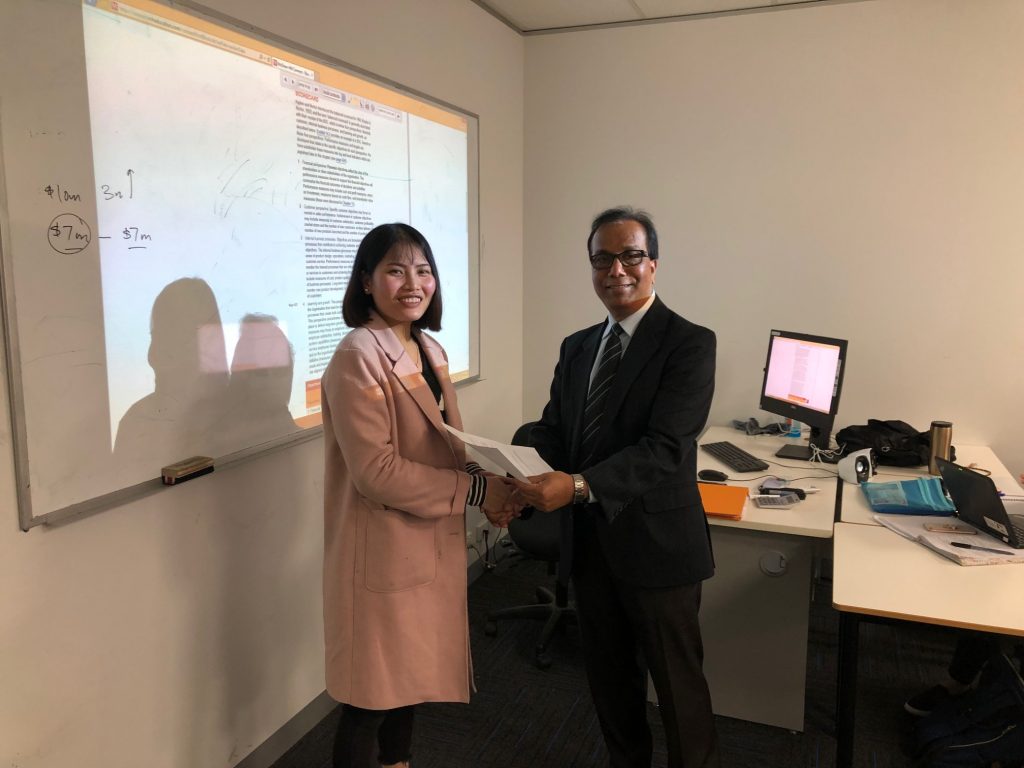 They were presented with a letter of appreciation and scholarship letter by Professor Sheikh Rahman Academic Dean – Ozford Institute of Higher Education.
We wish them continued success throughout their study here at the Ozford Institute of Higher Education in Australia.