Melbourne is maybe the best location I can think of to study! My name is Enzo, I am currently in Year 12 in Ozford college, and I am going to talk about my experience of living and studying in Melbourne.
About me:
I am French, 17 years old and moved to Australia about 2 years ago. I've never enjoyed my life as much! I am really happy to live in Melbourne, also very happy that I found a bunch of crazy friends with who I share most of my free time. On the pictures, I am on the right, and on the left is my best friend, Cesar who comes from Colombia! In Ozford, friends come from around the world.
Cesar on the left

Luigi Me on the right
Melbourne is a really wonderful city with the best nature gateways! Its CBD is very animated; for example Bourke street and Swanston street are my favourites: when comes night, multiple street artists perform mini-shows for the public, which makes it impossible to get bored on those streets. During the night, those streets are very nice to walk around or to do some shopping, as they are full of restaurants and malls. Whether it is day or night, winter or summer, those streets will always be splendid: a very cosy ambiance is set by a warm and elegant lighting.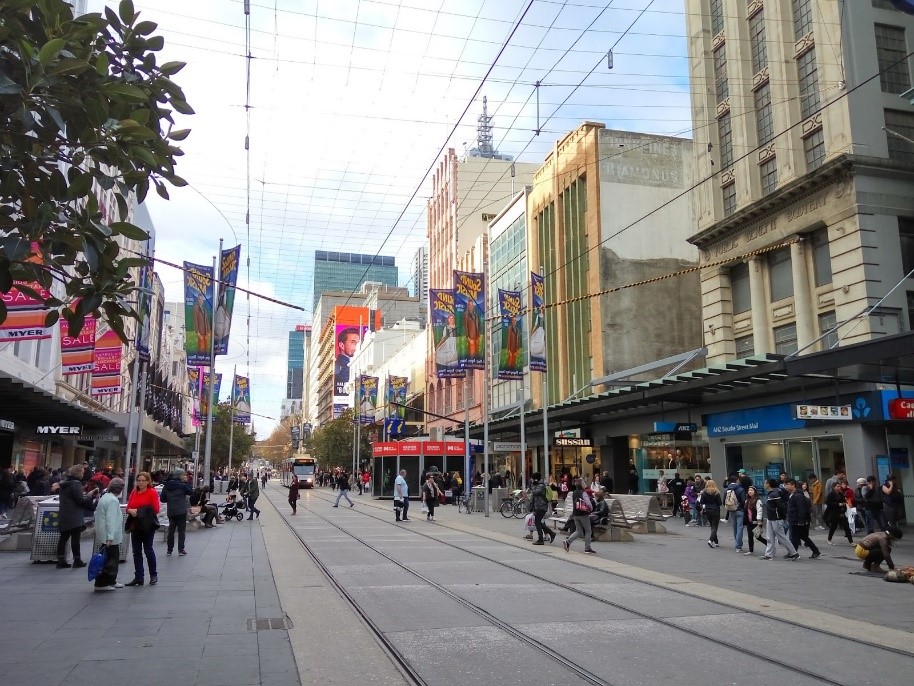 A good point of studying in Ozford is its exceptional location: right at the corner of flagstaff. Flagstaff is a beautiful, vast park, right in the city, that lets us have good time after class. It is possible to go there alone or with friends, simply sit and admire the nature or have a great nap under a tree on a hot summer day. Flagstaff will be the rallying point of all your social events! On one hand, its facilities will allow you to organize a barbecue, on the other hand its spacious grass fields will let you practice any kind of sport. When comes the sun, groups of people practicing boxing, running, football, or walking their dogs are often seen there!